B3 Explorer's Greenhouse Screen Print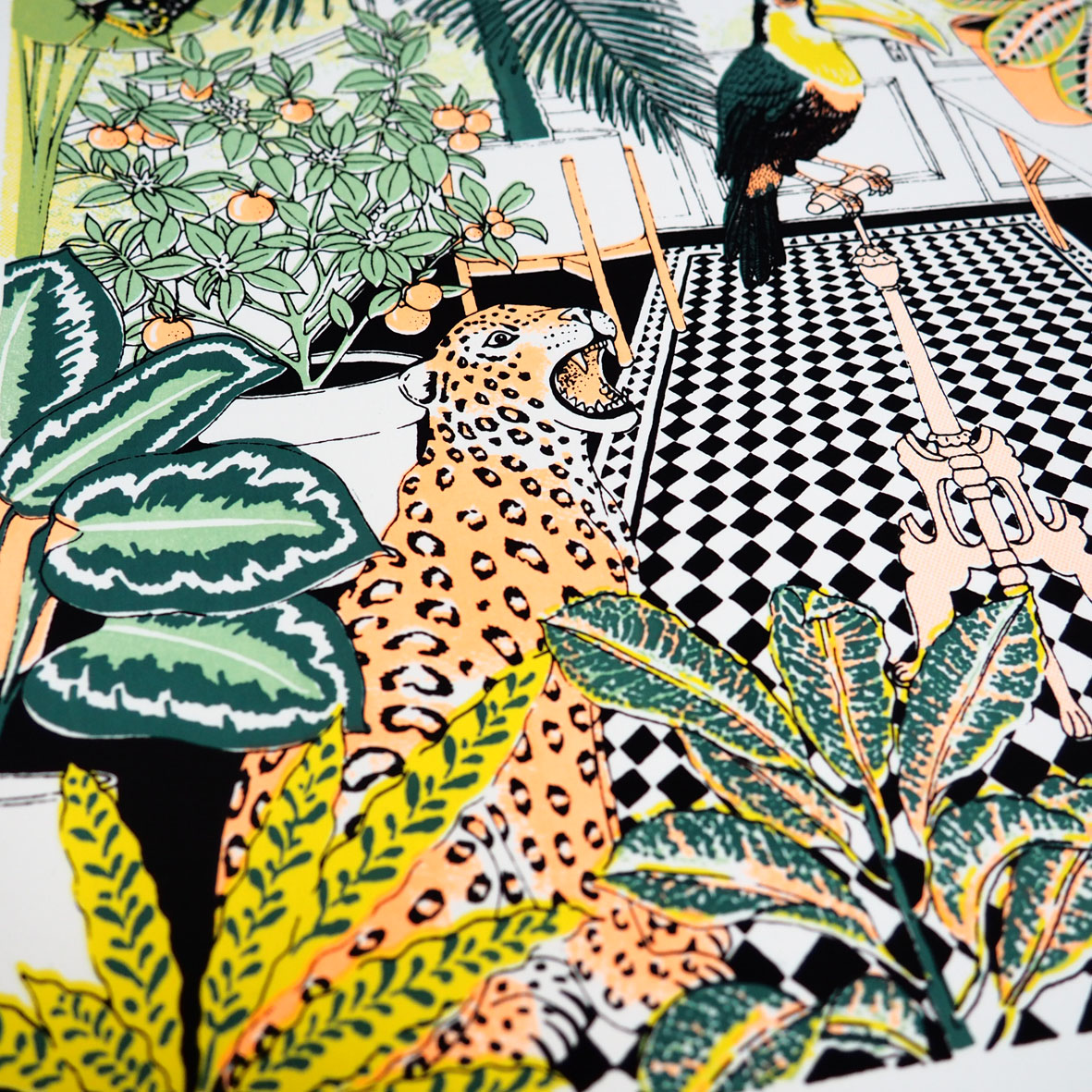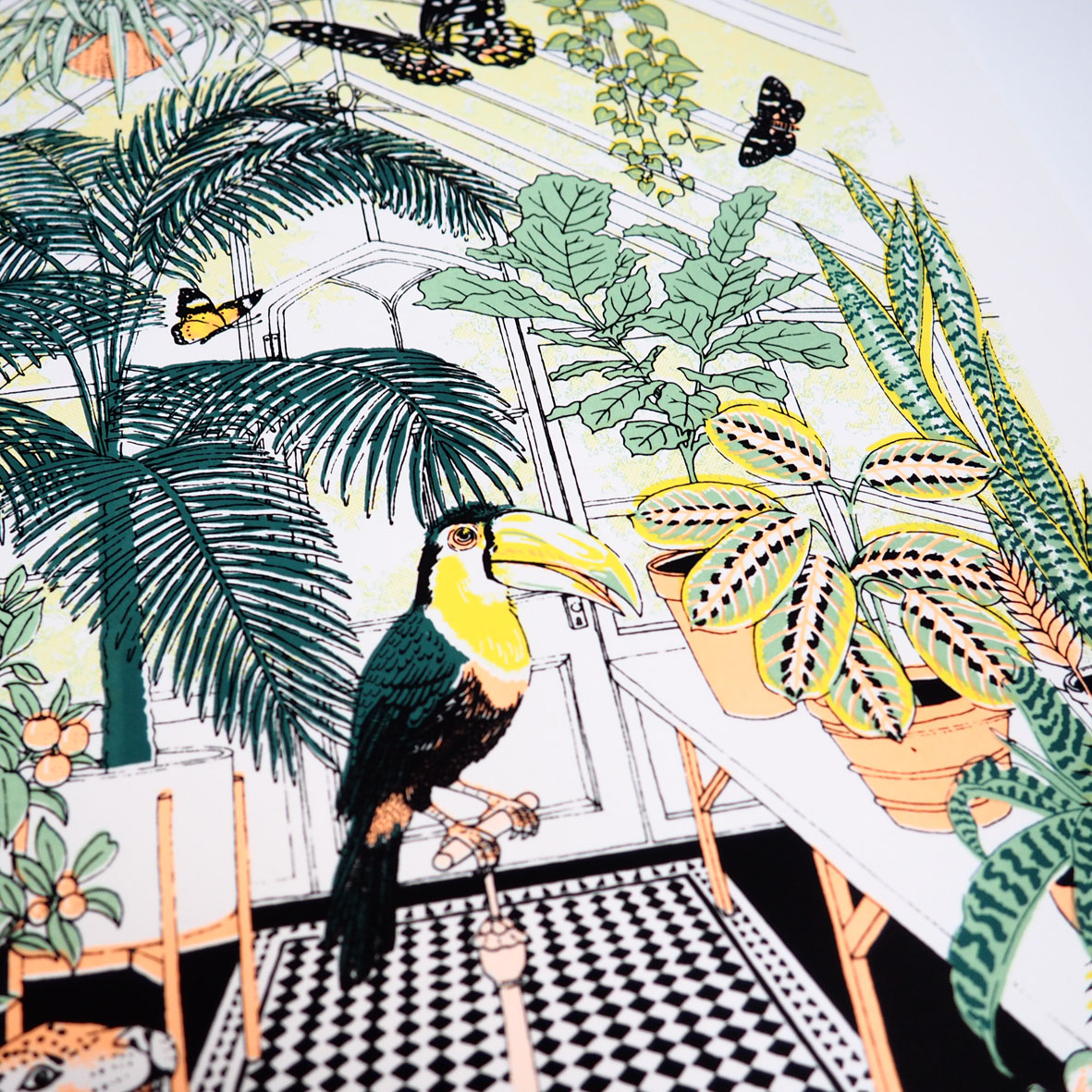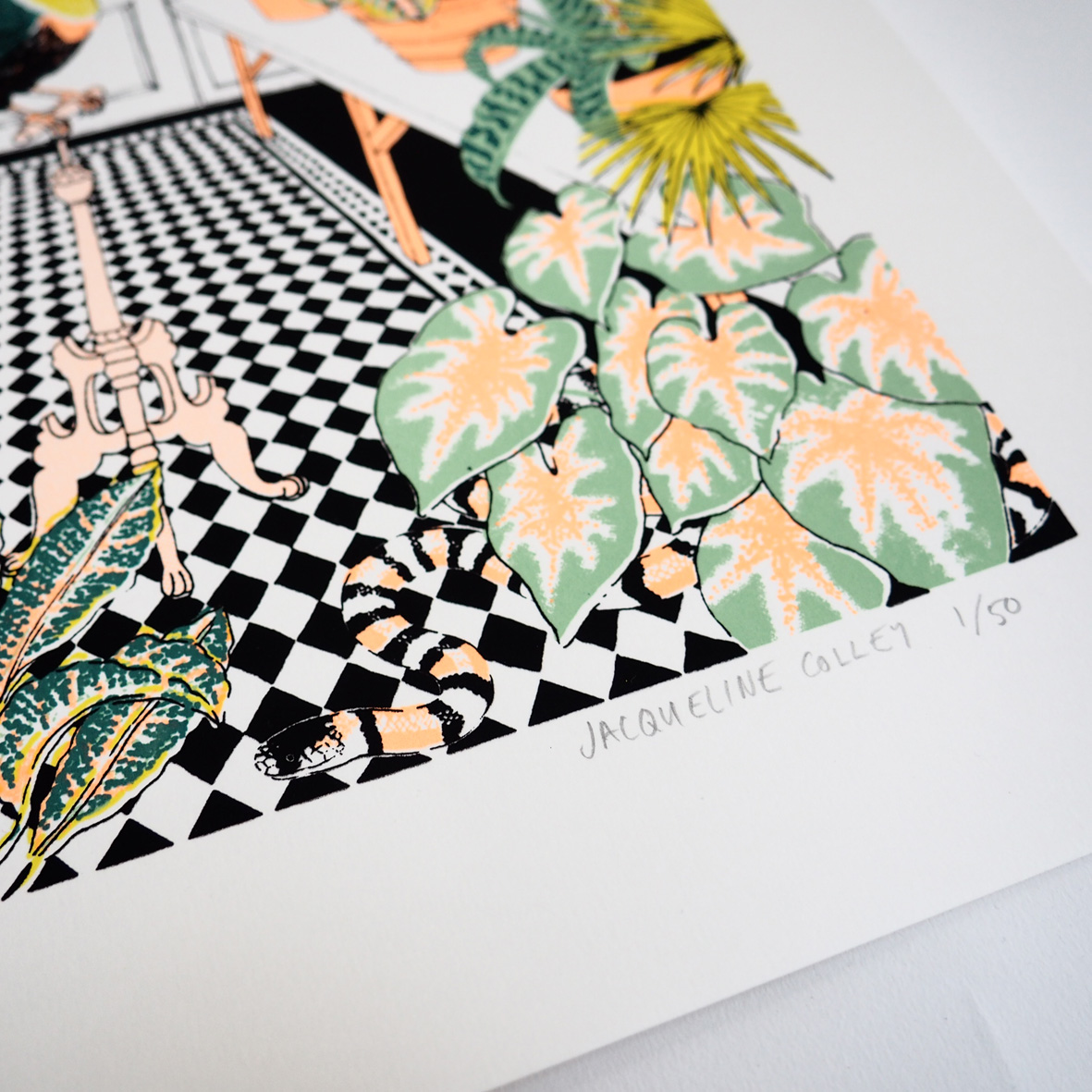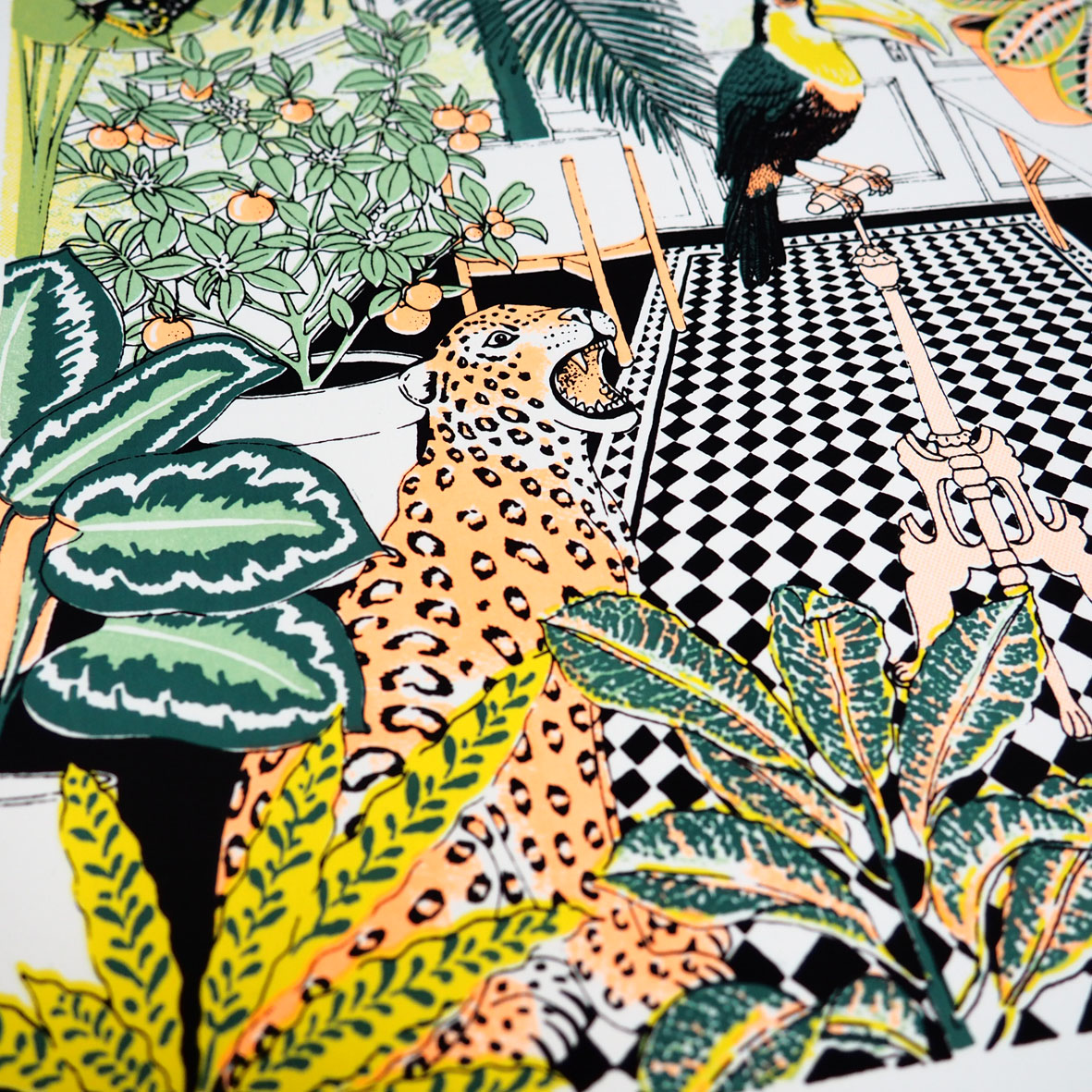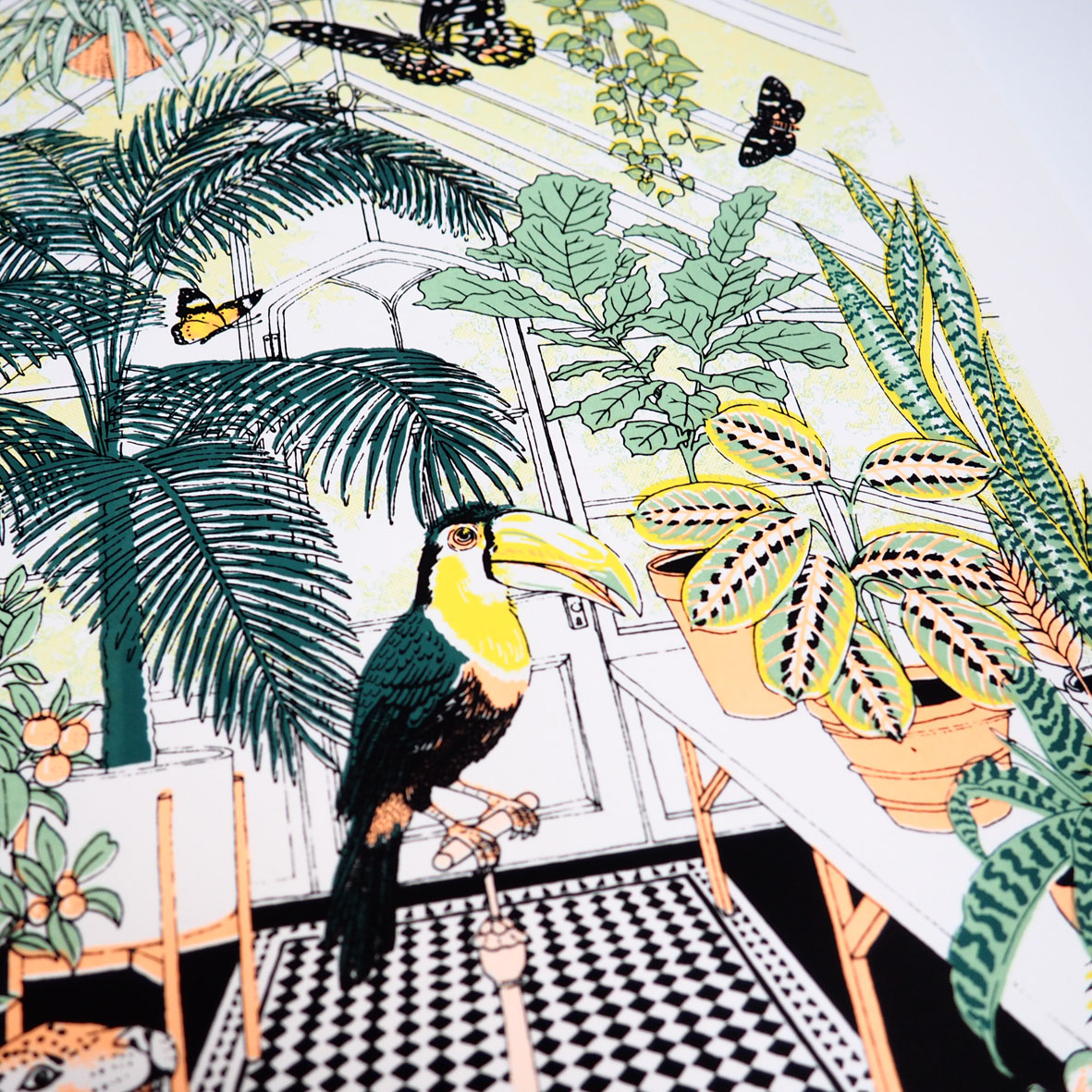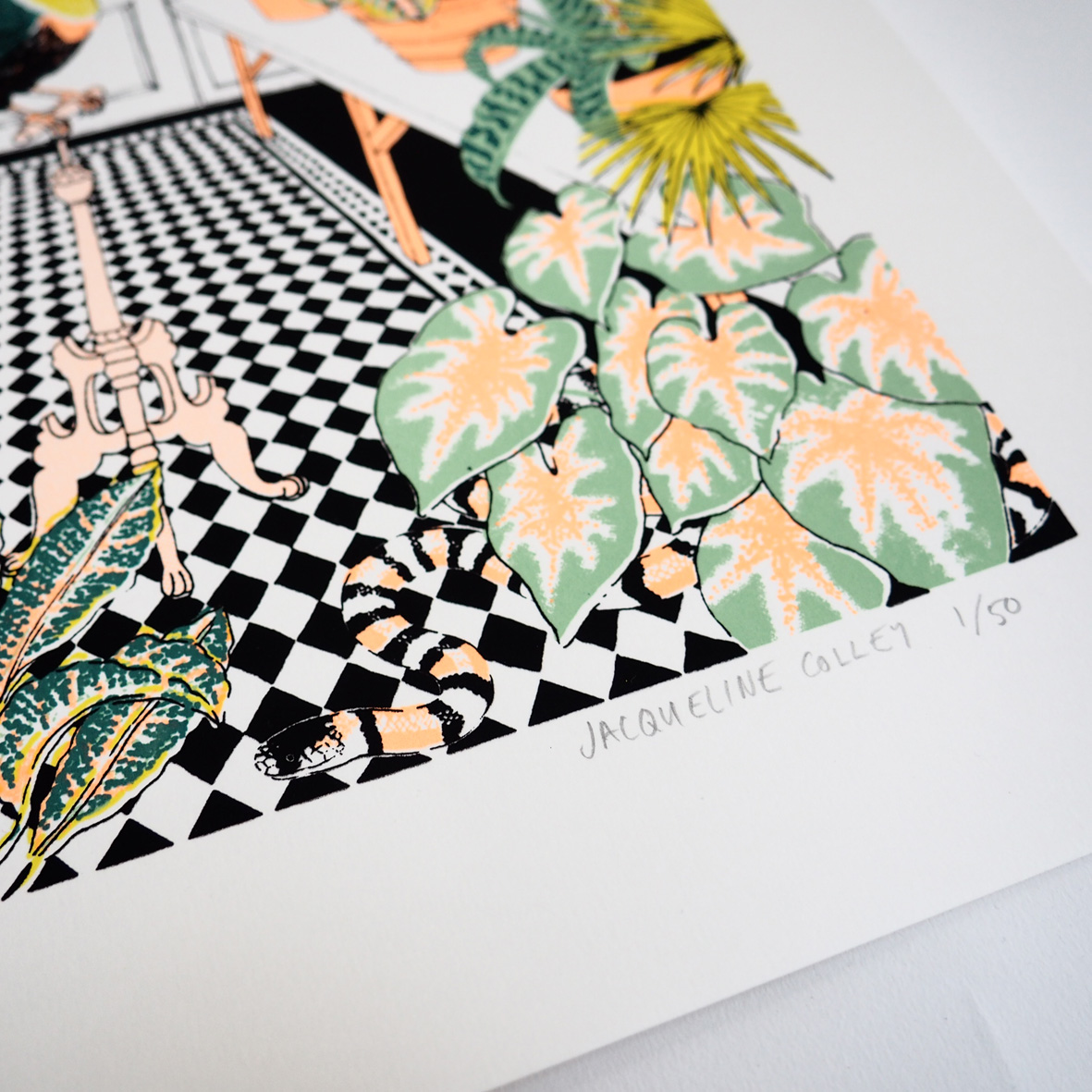 sold out
B3 Explorer's Greenhouse Screen Print
This edition is now sold out but I have one Artist's Proofs left
An illustration of an explorer's greenhouse imagining the botanical samples collected from far flung worlds and collected together in a Victorian Hothouse! The print is composed of 5 layers of colour; acid yellow, light green, neon orange, teal and black.
Limited edition of 50
Due to the hand made nature, there are variations between each print.
The print will be packaged in tissue paper and a postal tube
Paper size B3; 35.3cm x 50cm